Learn beading and embellishment with Marwan Pleasant. Learn on scrap fabrics or bring an item to embellish (i.e. hats, patches, jackets).
Marwan Pleasant was born and reared in New Orleans. Under the tutelage of his grandfather, Big Chief Monk Boudreaux, he's been a part of the Black masking Indian tradition since being able to walk. His drive at a young age appointed him as an instructor in the Fashion & Textiles department teaching traditional beading techniques and appliqué designs. His fashion brand is called Marlence.
Space is limited. Sign-Up below.
Sat Oct 21 + 28
12–4pm
2120 Port St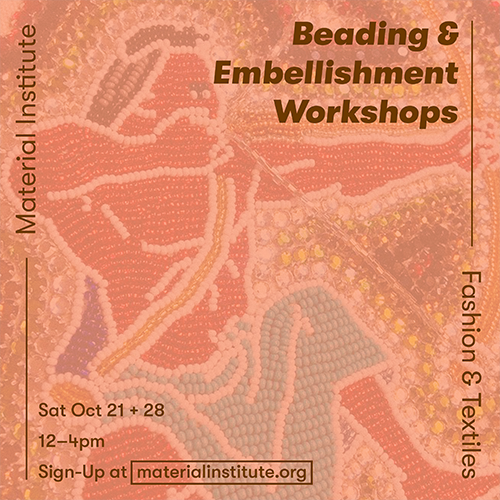 ---
Fashion & Textiles